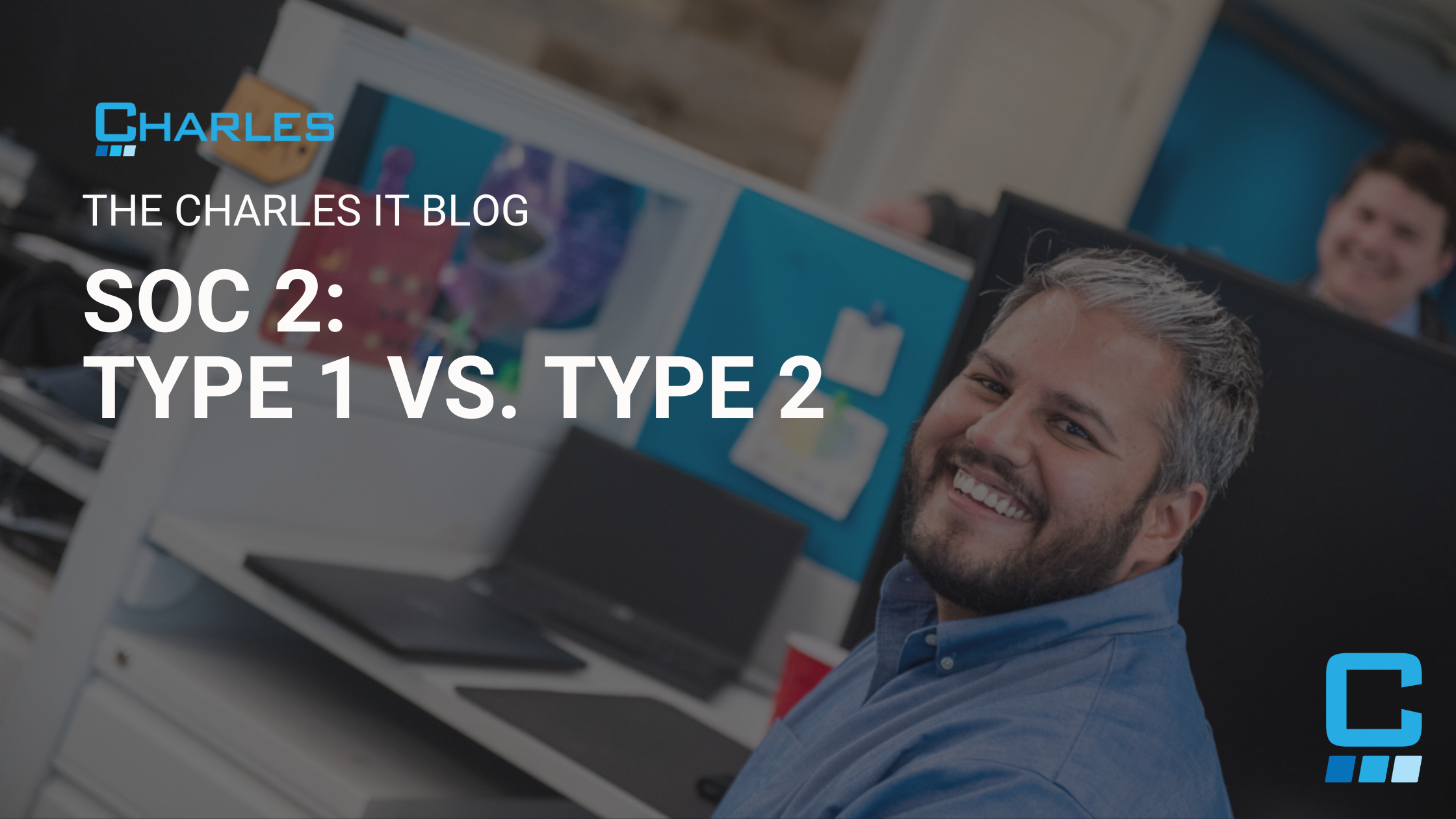 If you're a service provider that stores or transmits personally identifiable customer data, then there's a good chance you've already been asked about SOC 2 compliance. Compliance has become a practical necessity for almost all service-based companies, and it's a requirement for meeting the demands of the Sarbanes-Oxley Act (SOX).
It's never too early to prepare for obtaining your first SOC 2 audit, even if you haven't yet had a request from existing or potential clients. Taking a proactive approach will help prepare your organization for securing new contracts, as well as extending existing ones. However, before you start, you should consider the difference between SOC 2 type 1 and type 2.
Here's a detailed look at how the audits differ and what they mean:
SOC 2: An Overview
SOC 2 is a report that validates your efforts to protect client data and maintain a high degree of availability and processing integrity. The report contains details of test results and controls across five key domains known as trust service principles: security, privacy, confidentiality, availability, and processing integrity.
Obtaining a SOC 2 report isn't a one-time event. It demands an ongoing commitment to uphold the measures put in place to achieve compliance in the first place. While a type-1 report looks at your operational environment at a specific point in time, type-2 evaluates your performance over a given period of time.
SOC 2 Common Criteria
Security: information systems must be protected against the disclosure of confidential information, unauthorized access, and anything else that could compromise the other four domains. In this respect, security is the overarching goal of SOC 2 compliance.
Availability: your information systems, as well as controls put in place to protect them, must be available to meet the demands of your organizational policies and objectives.
Processing integrity: information processing must be complete, accurate, and valid in accordance with the demands of security and privacy. This domain covers process monitoring and quality control.
Confidentiality: information must be categorized accordingly so that confidential data is designated as such. Many of the criteria of this domain cross over with the security and privacy domains.
Privacy: information privacy should be provided by design and default and maintained by an optimal mix of technology and policy. This includes access control, encryption, and multifactor authentication.
The SOC 2 common criteria concerns both type-1 and type-2 audits. As you can see from the above, both focus areas overlap somewhat, but they come together to support an environment that proactively ensures a high standard of information security and privacy.
SOC 2 Type-1 vs. Type-2
There are two levels of SOC reporting, and you will eventually need them both. A type-1 report is the obvious starting point, since it evaluates your current situation at a given point in time. This allows you to identify areas in need of improvement, determine your security maturity, and validate your current efforts to secure client data. The report describes how your systems align with the relevant trust principles to let you compare your current situation alongside the one you want to achieve.
SOC 2 requires an ongoing commitment, not least because the information security landscape is changing all the time. Compliance, just like security, must be proactively maintained to guard against new and emerging threats and future demands. That's where a SOC 2 type-2 report comes in. A type-2 report evaluates the operational effectiveness of the controls and measures specified in your original type-1 report over a given period of time. The minimum period is six months, although many service organizations obtain type-2 reports yearly.
It should also be noted that there is no risk score or grading system in either of the SOC audits. Instead, auditors provide an opinion on how well your organization adheres to the five trust service principles.
Should You Choose SOC 2 Compliance?
If you're a service entity, then you absolutely should work towards SOC 2 type-2 compliance. Doing so can bring many benefits, such as increased customer trust and brand reputation. In addition to that, it helps ensure a high level of security maturity, thus reducing organizational risk.
You can start preparing for a SOC 2 type-1 audit by enrolling the help of a managed IT services provider to conduct a readiness assessment, followed by remediation, testing, and reporting. The service provider will also help you maintain compliance by providing SOC 2 type-2 audits every six to twelve months.
Charles IT provides expert guidance and comprehensive security assessments to help prepare your organization for achieving SOC 2 compliance. Get in touch today to find out more!
Editor's Note: This post was originally published in January 2021 and has been updated for accuracy and comprehensiveness.