The Cybersecurity Maturity Model Certification Starts with DFARS: The Four Steps to Success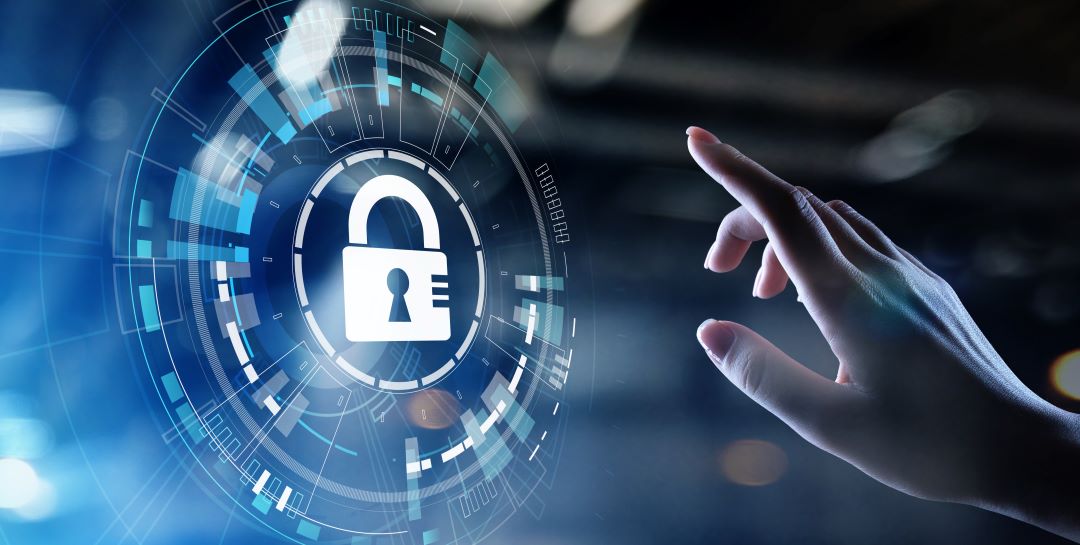 Contractors for the US Department of Defense (DoD) are expected to be familiar with the Defense Federal Acquisition Regulation Supplement (DFARS) compliance requirements. If you're a DoD contractor and want tips on how to achieve compliance, understand the difference between DFARS and Cybersecurity Maturity Model Certification (CMMC), or know the different types of self-assessment checklists for compliance, read our previously published articles.
As a contractor, you also need to understand why your firm needs to comply with the CMMC model, relevant to DFARS rules.
Why do DoD Contractors Need to be CMMC Certified?
All contractors are required to meet certain DFARS cybersecurity requirements to protect all classified uncontrolled information (CUI) per DFARS mandates. To comply with these requirements, many contractors tried to implement measures internally, while some obtained outside expertise. This resulted in the implementation of inconsistent compliance measures.
Consequently, the CMMC was created to categorize contractors into five levels, primarily to address DFARS compliance issues. For many, the standardized CMMC levels required investing in additional IT resources, hiring in-house IT experts, evaluating office systems, and more.
If you're a DoD contractor in Connecticut, you may need to team up with a specialist like Charles IT to help you accomplish all these. In the meantime, you may take the following steps to make your CMMC compliance a success.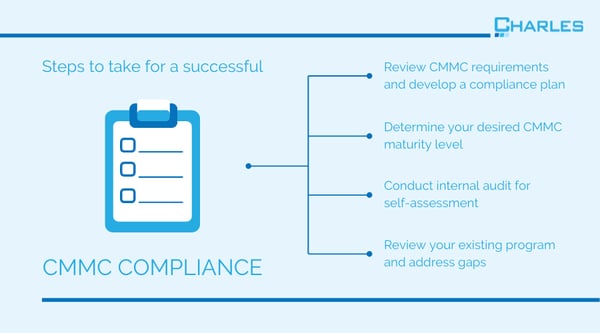 1. Review CMMC Requirements and Develop a Comprehensive Compliance Plan
The CMMC framework shares a lot of similarities with DFARS requirements, and if you've already completed your organization's DFARS assessment, then you're better prepared to understand the relevant CMMC requirements. Create an internal compliance program overseen by a compliance director knowledgeable in the overlapping requirements of the CMMC and DFARS. The director will be tasked with coordinating CMMC-relevant tasks.
2. Determine Your Desired CMMC Maturity Level
As a DoD contractor, you should identify your organization's cyber security maturity level based on the classification of the data you store, transmit, and process. For example, Level 1 and Level 2 contractors, which are typically small contractors and subcontractors, must be authorized to be provided with Federal Contract Information.
Larger contractors that process CUI and Covered Defense Information (CDI) data need to be certified for higher levels, i.e., Level 3 and Level 5. Your IT team must be familiar with NIST SP 800-171 and the appropriate target levels so that they can determine the right CMMC controls to adopt for your organization.
3. Conduct Internal Audit for Self-Assessment
Contractors can then prepare themselves for a CMMC audit by conducting a self-assessment. Refer to the "Self-Assessment Handbook – NIST Handbook 162" for information on the controls required for maturity Levels 1–3. As a DoD contractor, you want to make sure that you've covered all the bases before certification, so it's important that at this point, you've identified your company's maturity level and have pinpointed system gaps.
If you have no dedicated IT security staff, determine whether you'll need help from an IT security solutions and compliance services provider. They should be able to assist you in conducting a CMMC readiness assessment and identify gaps in your systems' security capabilities. An MSP like Charles IT provides organizations in Connecticut and surrounding areas the expertise they need to develop cybersecurity programs and understand compliance requirements.
4. Review Your Existing Program and Address Gaps
Third-party assessors will be appointed to conduct CMMC assessments and audit contractors' cybersecurity maturity. As such, your organization should review your current and desired states, then address any remaining gaps. You may engage a third-party reviewer who can give you an outsider's perspective and offer recommendations. They can also look into your current practices and identify further gaps, and patch them before the actual audit begins. Your company will greatly benefit from their mock audit and give you the necessary feedback to be certified.
Do you own or operate a manufacturing company under contract with the US Department of Defense? Perhaps, like many of our clients in Connecticut, you need the help of DFARS compliance consultants to meet such requirements. Charles IT's CMMC Compliance specialists can help! Call us today to get started.