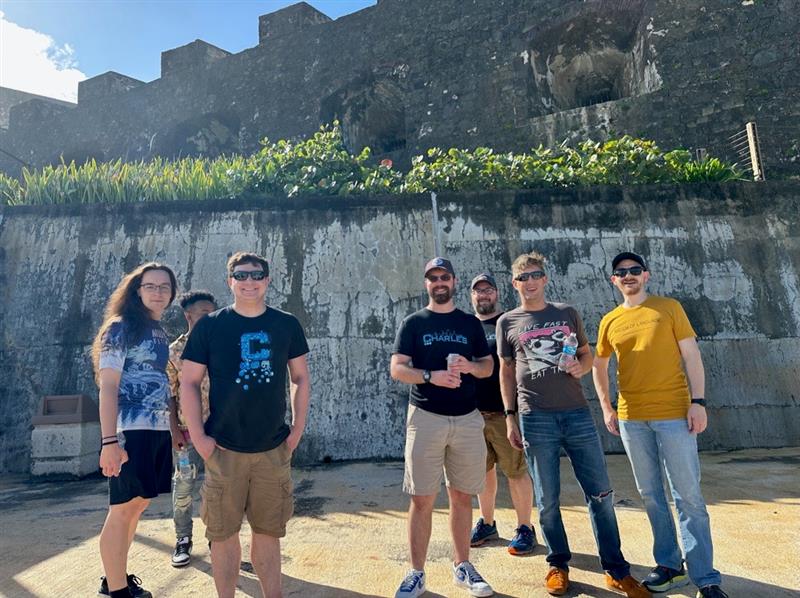 For far too long has cybersecurity been viewed by the average employee as a technical issue and therefore something for the IT department to take care of. In reality, everyone has a role to play when it comes to safeguarding potentially sensitive information, especially when others are putting their trust in you to do just that.
What is Cybersecurity Awareness Training?
The importance of cybersecurity awareness training cannot be underestimated. All businesses must continually educate their employees on the cybersecurity threats they're up against, as it takes the optimal combination of people, process, and technology to develop an effective cybersecurity posture.
Cybersecurity awareness training focuses on the first and most important part of that synergy – people – by teaching employees the knowledge and skills they need to identify threats. After all, everyone is a potential target, and every online activity carries a degree of risk. That's why information security must always be top of mind.
Why You Need Cybersecurity Training Prior to a SOC 2 Audit
There's far more to achieving compliance with the SOC 2 standard than simply implementing the right processes and technical controls to safeguard information. These elements are only as effective as the people in charge of maintaining and using them, hence the need to address the human element.
According to the AICPA, the organization that is behind the development of the SOC standard, cybersecurity awareness training is required to achieve alignment with the common criteria laid out by the framework. Managers must communicate the information necessary to improve security knowledge and awareness to model suitable behaviors through a training program.
How To Pass a SOC 2 Audit
#1. Create a Security-First Company Culture
For decades, there was a decided lack of alignment between cybersecurity and business goals where security leaders would often operate in a bubble and employees and other departments would pay little attention. Those were the days when security was typically tacked on, instead of being implemented by design and default. As attack surfaces rapidly expanded, and threats grew increasingly diverse and more sophisticated, this reactive approach was no longer good enough. Today, businesses must deploy organization-wide cybersecurity awareness training to drive a culture change that puts information security and privacy first.
#2. Proactively Prevent Data Breaches
The most obvious reason why you need cybersecurity awareness training to comply with the SOC 2 standard is to reduce your susceptibility to data breaches. While it's hard to quantify how many breaches can be prevented by proper training, the number is undoubtedly very high in a time when most attacks exploit human ignorance and unpreparedness. Ongoing training is particularly important, since it takes a proactive stance that sees your team keeping ahead of the latest threats and developments in this constantly evolving landscape.
#3. Increase Brand Trust and Transparency
All IT service providers that store or transmit data on behalf of their clients should be SOC 2-compliant. Not only will doing so allow them to take on and retain more profitable contracts; it will also help them form a stronger brand image. After all, for any company that handles data for its clients for any reason, trust and transparency are vital. They're also the main drivers of purchase decisions. Well-trained staff will demonstrate this trust and transparency when they interact with clients, thus boosting your brand image while also keeping you compliant.
#4. Reduce Susceptibility to Phishing Scams
Almost all successful data breaches contain a social engineering element, typically a phishing email that attempts to dupe an unsuspecting employee into clicking a malicious link. Because social engineering targets human weakness rather than technical vulnerabilities, the only true way to protect against it is awareness training. Even though spam filters and other methods may be effective in weeding out more common scams, it's the targeted ones that present by far the biggest risks.
#5. Achieve Industry-Wide Compliance at Scale
Although SOC 2 is far more flexible than various other security standards, such as PCI DSS, getting an audit can also serve as a strong foundation for achieving compliance with other industry regulations and standards. Almost all other regulations require businesses to have a security awareness training program too. By implementing an adaptable training strategy and using it to drive a culture change throughout the organization, you and your team can better prepare for future compliance and security challenges.
Charles IT provides cybersecurity awareness training and auditing services to help turn your workforce from the weakest link into a human firewall. Get in touch today to find out more!