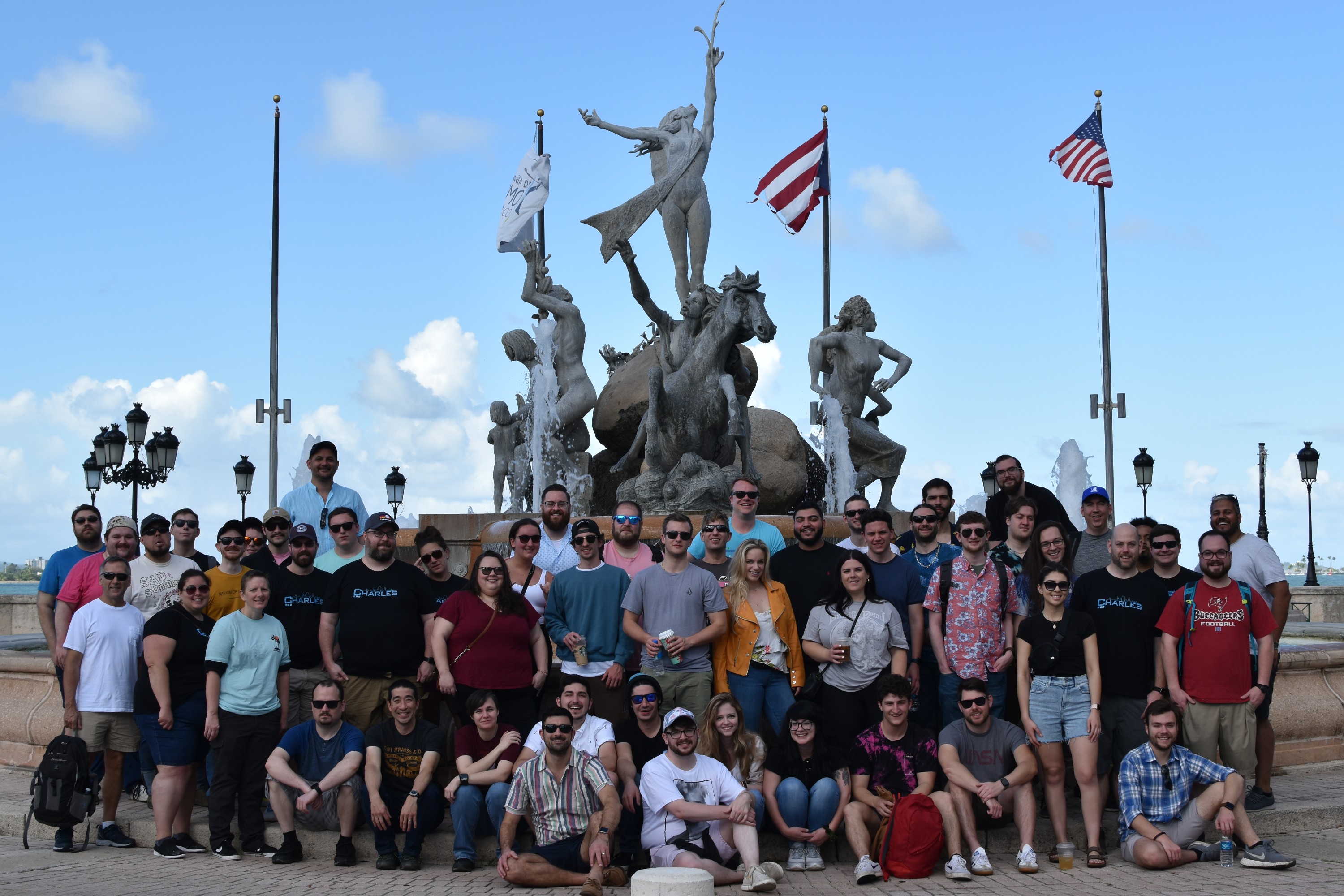 December 1-4, 2022
Three days. 55 teammates. The destination? Puerto Rico!
The Charles IT team spent the first weekend of December on our annual EPIC Outing, this time jet-setting to San Juan, Puerto Rico. Since the start of the company, CEO and Founder, Foster Charles, has made it a priority to provide unmatched life experiences for his employees.
Why? [You may ask.]
To ensure people are happy with where they work and show appreciation for the work they do year-round.
"I believe in rewarding the team for all the work they do by having a work hard, play hard mindset." ~ Foster Charles, CEO & Founder, Charles IT
Previous EPIC outings have included driving supercars in Los Angeles, the VIP experience at Disney in Orlando, and boat cruises in New Orleans.
On Thursday, December 1st, the team came to work with their travel bags packed and no knowledge of where they were headed that evening. At 5:30 PM, Foster gathered the team at the main Middletown office and announced that they were heading to Puerto Rico!
With eyes half-opened, the team arrived in Puerto Rico around 1:00 AM local time, where they were given room assignments and headed off to bed to prepare for the work day ahead.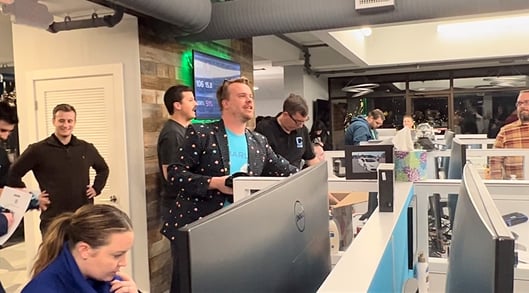 Foster announcing the trip to the company
Friday Morning, 12/2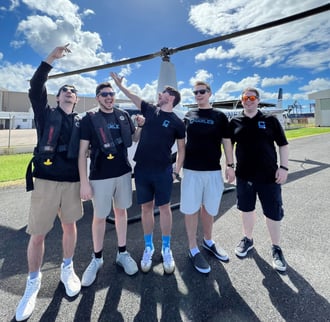 Breakfast opened at 8:00 AM and work began at 8:30 AM. It was a [mostly] normal Friday until the five individuals who reached EIC Rockstar (Endless Improvement Credits) status! were whisked away for a private helicopter tour of the island.
For those unfamiliar with the EIC Rockstar program, team members must complete professional certifications, each worth a certain amount of points, and reach a total of 80 or more EICs to be considered a "Rockstar".
Charles IT EIC Rockstars (L → R: Jack A, Jayson D, Chris J, Daniel M, Patrick K)
Friday Afternoon, 12/2
The team wrapped up work a little early and after a quick outfit change, headed out for another surprise adventure. An hour and a half (and a few rainstorms) later, we arrived at the docks and embarked on a sunset cruise complete with our very own rum bar. For some of our teammates, this was their fist boat ride, while others were just excited for some rare time on the ocean.
A buffet-style dinner awaited our return to the hotel and fire dancers lit up the night with an unforgettable performance.
Dinner with the fire dancers 🔥
Saturday Morning, 12/3
Given our size of 55 team members, we split up into two groups for Saturday's activities. The options for the day all took place in the El Yunque National Forest of Puerto Rico and included ATV/UTV-ing, horseback riding, and zip-lining through an adventure course!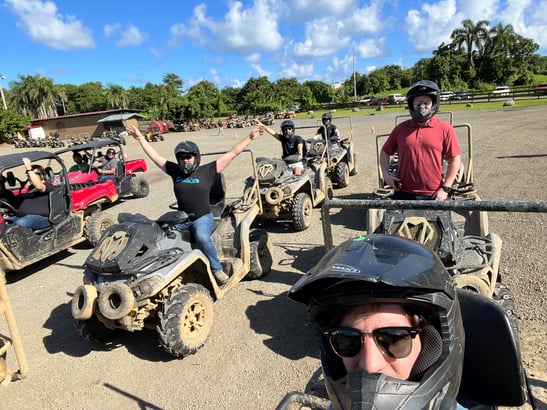 ATV/UTV Experience!
Zip-Lining Experience!
After a quick happy-hour takeover of the hotel pool bar, the team cleaned up and headed to dinner at Fogo de Chão Brazilian Steakhouse. If you ever plan to go, you can expect an endless amount of top-quality meat brought to your table until you say, "No more."
A night of dancing, after-dinner drinks, and UFC fighting filled the remainder of our Saturday night -- allowing the team to let loose together and enjoy the final night of the outing.
Sunday Morning, 12/4
Despite being a travel day, we made the most of it by heading to Old San Juan first thing in the morning for guided food tours (don't worry -- we split up into smaller groups) around the city. Each tour guide gave the groups a personalized experience with in-depth knowledge of Puerto Rican history and culture. Groups had the opportunity to make Mofongo, try local coffee, and end with a sweet dessert (including affogato!).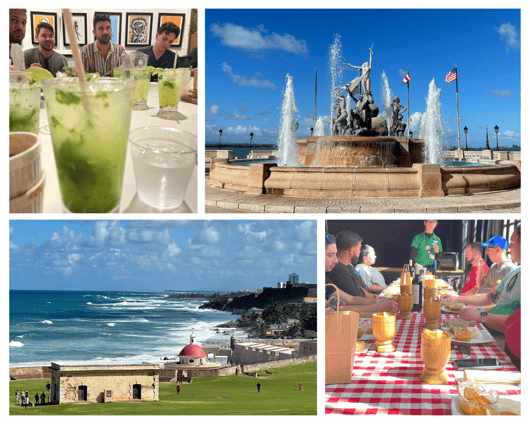 Day trip to Old San Juan!
It was an unforgettable trip for everyone, gaining life experiences that will last a lifetime. We know how important it is to give back to employees, and our yearly EPIC Outing is one way we show how much everyone means to the company.
We are already counting down the days until next year's vacation; Where do you think we'll go next?!?