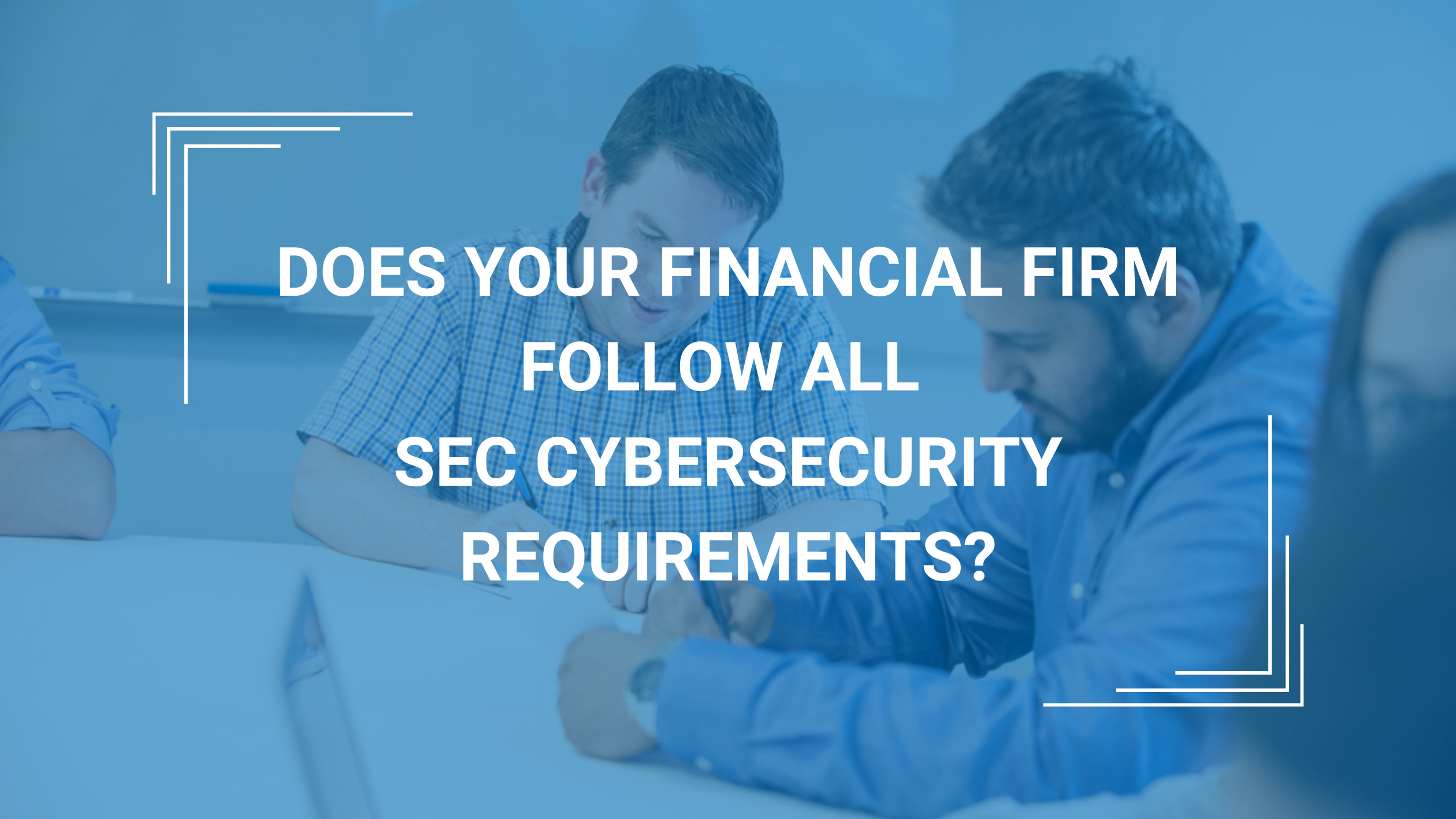 The SEC is ramping up cybersecurity compliance efforts, recently issuing First American Financial Corporation over $487,000 in fines for poor vulnerability management that put their investors' information at risk.
SEC cybersecurity requirements are continuing to become more prevalent to public corporations as hacks and digital attacks are at all-time highs. This makes it important to understand the governance capabilities of the SEC and how you can position your business for success through SEC audit readiness.
What is the SEC?
The Securities and Exchange Commission, known as the SEC, is a government agency designed to oversee the securities market to protect investors. The agency was created after the Wall Street Crash of 1929 to provide additional transparency for investors considering buying or selling shares of public companies listed on the market.
As technology continues to drive investment and financial decisions, the SEC is expanding their reach to require financial services firms to audit their cybersecurity practices. The main goal of these audits is to identify risk and substantiate security measures that protect the privacy of investors' sensitive information.
What are the SEC Cybersecurity Requirements?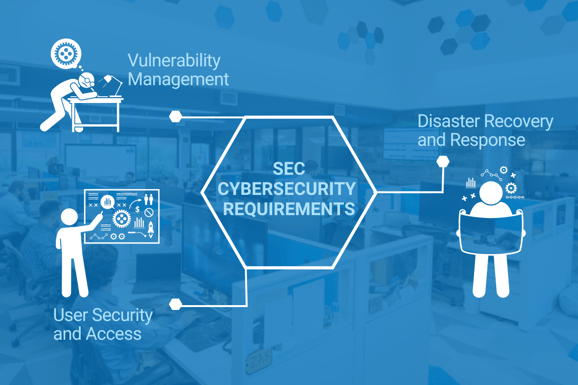 The requirements the SEC imposes may vary based on your industry; however, most public companies must have adequate access controls, cybersecurity awareness, endpoint protection, data encryption, and disaster recovery plans in place. Let's dive into these points in more detail.
User Security and Access
Since both financial and personal information is transmitted to companies by investors, companies need to have adequate user security and access controls in place. This prevents unauthorized users from controlling user and device privileges.
Additionally, user security and access establish administrated password controls, secondary credentials, and processes for immediately removing unneeded credentials following personnel or system changes. These controls help protect the security of data and minimize data loss from unauthorized parties.
Disaster Recovery and Response
The SEC also requires disaster recovery and response plans to be in place at all times. This helps your company prepare for any type of event or security threat, maintain detailed records of cybersecurity activities, and reduce business disruptions and downtimes.
Vulnerability Management
Without the proper cybersecurity controls, the data of your investors may be at risk. The SEC wants to see ongoing risk assessment procedures that timely and effectively identify internal and external threats.
This can be done by implementing comprehensive cybersecurity measures, like firewalls, antimalware, and off-site backups. In addition, companies should consistently monitor data to detect intrusions into systems that hold investor information.
What are the Benefits of SEC Audit Readiness?

Engaging in SEC audit readiness lowers your risk of receiving stiff fines and penalties from the SEC cybersecurity department. Through SEC audit readiness, your company brings in an independent third party to assess and detect inefficiencies in your cybersecurity protocol.
Catching any inefficiencies before they occur is vital to remain in compliance with SEC cybersecurity requirements. In addition, SEC audit readiness helps maintain investor and client trust. Investors may be more willing to invest in a company that they know is taking proactive steps toward protecting their sensitive information.
Furthermore, optimizing the cybersecurity controls of your business minimizes business disruptions from hack attempts. Technology and SEC cybersecurity requirements are constantly changing, calling on the need for you to stay on top of preventative measures with audit readiness.
Next Steps
Is your company following all SEC cybersecurity requirements? If so, great! However, if you're like most companies, you might feel overwhelmed with tightening requirements and changing cybersecurity threats.
This is why it's important to reach out to the team at Charles IT today. We can work alongside you to detect inefficiencies in your cybersecurity protocols, boosting compliance with the SEC and giving your investors peace of mind. Reach out today to learn more!