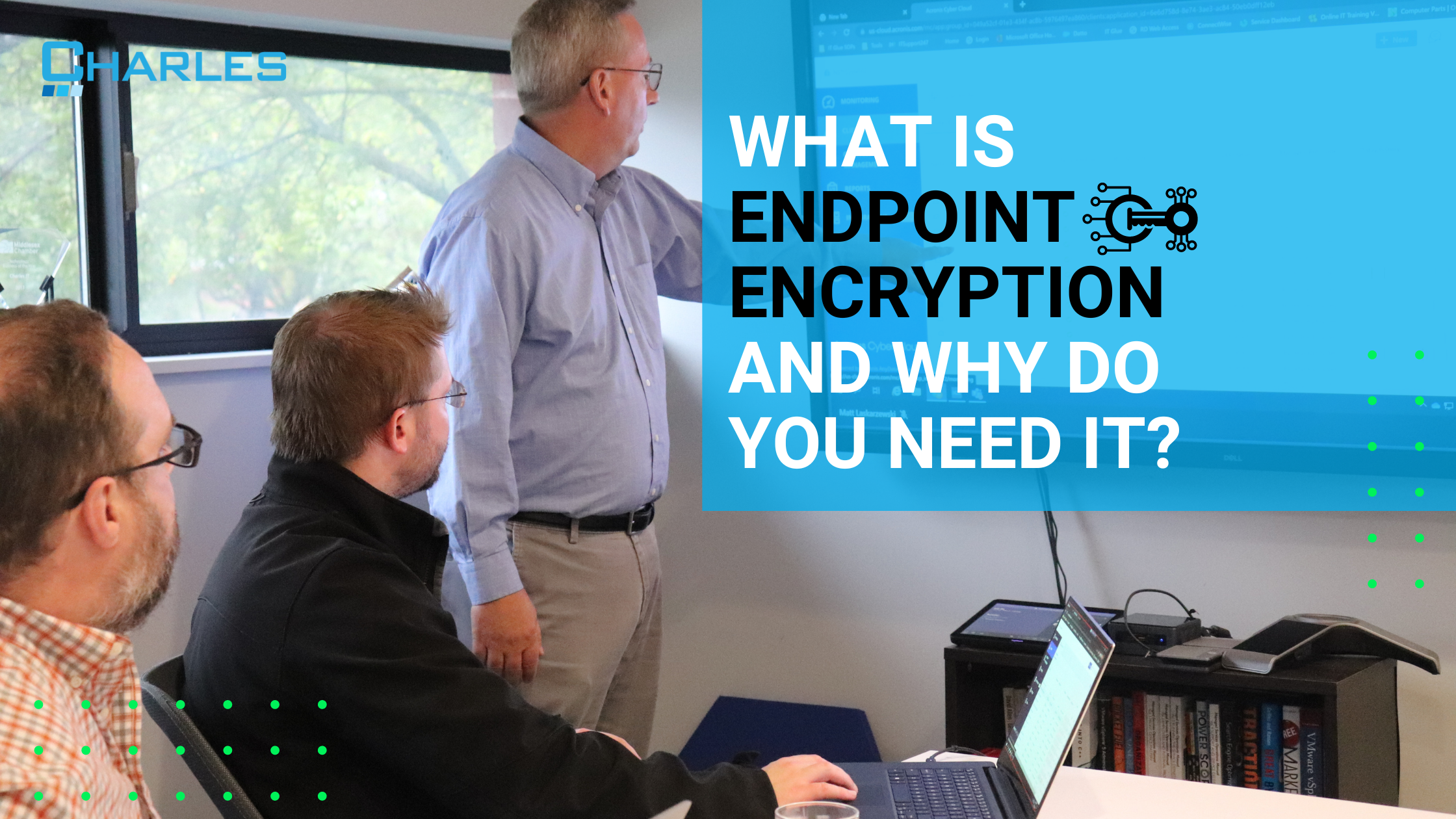 Do you have the proper endpoint encryption worked into your business? If you've never heard of this term and don't have a dedicated security team, odds are your business is lacking when it comes to endpoint encryption.
Endpoints are all the devices that connect to your network, like employee laptops, staff desktops, and business phones. Without the proper endpoint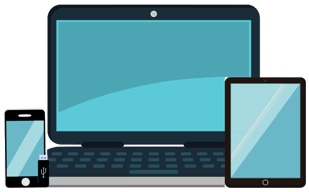 encryption, you could be putting the sensitive information of your business at risk.
Maximizing your enterprise endpoint solutions rely on understanding what is endpoint encryption, how it can benefit your business, and ways you can implement this security feature into your operations.
What is Endpoint Encryption?
Endpoint encryption involves various security measures that safeguard your business from hacks, unauthorized attacks, theft, and malware. Oftentimes the first place a hacker tries to gain access to is the endpoint. This is because many businesses have lagging security measures at the endpoints.
There can be various documents stored on endpoints. For example, most businesses store their customer's personal information, like address and credit card number. Endpoint encryption secures these documents through encryption algorithms, reducing the risk of theft and data breaches.
Why is Endpoint Encryption Important Cybersecurity Businesses?
Endpoint security measures are important to thwart physical and electronic hacks and attacks. Let's say a company laptop is stolen, and there is no endpoint encryption. The thief will easily be able to access the information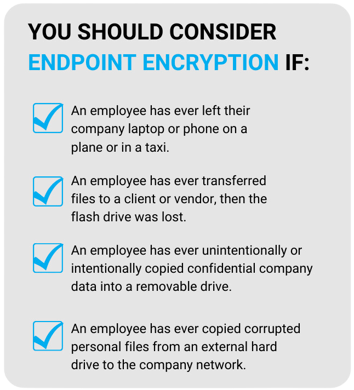 of your business and customers. However, when you have endpoint encryption safeguards in place, the hacker won't be able to view these documents even if they are able to gain access to disks within the computer.
Endpoint encryption is also important for your brand image. Customers that get their information stolen can take to social media and other platforms to publicly blast your company, harming your future growth and sales. By taking proactive measures in endpoint encryption, you can minimize this threat and maintain a positive brand image.
How Can You Implement Endpoint Encryption in Your Cybersecurity Business?
Your business is at risk, regardless of how low you feel on the totem pole. SMBs often don't have the same resources to deploy when it comes to endpoint security. This makes them a prime target for hackers.
Finding the right endpoint encryption strategies for your business isn't a one-size-fits-all approach. First, you need to analyze your business and the risks you face. Then, you must outline the types of devices that should have endpoint encryption.
Finally, you should choose and implement the appropriate endpoint security measures to minimize any threats. For example, if you only have a few documents with sensitive information, you could use individual encryption. However, if most of your documents contain sensitive information, you might want to deploy volume encryption or full disk encryption.
For implementation guidance tailored to your business, Schedule a Call today!